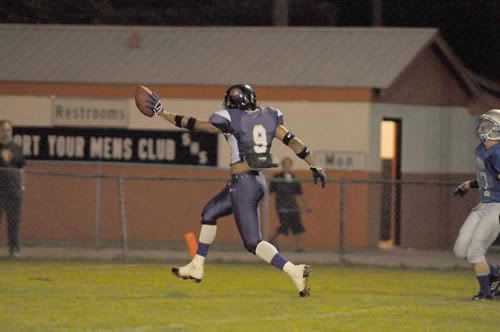 FOLLOW THE NASHVILLE STORM AT NASHVILLESTORMONLINE.COM
THE TEAMS- The Nashville Storm (NAFL- 2-0) take on the Gridiron Gorillaz, a first-year member of the Alliance Football League from Southaven, Mississippi, a Memphis suburb. The Storm and the Gorillaz have thus far played one common opponent, the Memphis Panthers. The Nashville Storm defeated the Memphis Panthers 38-20, while the Panthers defeated the Gridiron Gorillaz 26-6.
THE PLACE- Buster Boguskie Stadium at Stratford High School (1800 Stratford Avenue, Nashville, TN 37216).
THE TIME- Saturday night, June 27, 2009; Admission gate opens at 6 PM, Kickoff will be at 7 PM.
THE ENTERTAINMENT- Entertainment will be provided by DJ Lil Les and the lovely ladies of the Nashville Storm Dance Team.
HONORARY CAPTAIN- Joining the Nashville Storm captains for the game's opening coin toss will be MIKE ORGAN, the longtime sports reporter for THE TENNESSEAN. Most Nashvillians are highly familiar with Mike's 25 years of superb sports reporting at Nashville's largest daily newspaper, but they may not realize that Mike is himself a superb football player, best known for his superb play for the former Tennessee Generals, where he was a teammate of current Nashville Storm coaches Shawn Malone and Chauncey Smiley and WKRN-Channel 2's "Big Joe" Dubin. Mike Organ is a native Nashvillian and a graduate of DuPont High School and MTSU.
PROMOTIONS- The first 100 fans to come through the admissions gate will receive a free football-shaped air horn. At Nashville Storm games we believe in making noise, and these horns may be the loudest noisemaker ever made--- they can be used at any sporting event. In addition, hold on to your ticket stub. As part of our "Nashville Storm Stimulus Package", several of our sponsors will be giving away goods and services in our halftime and 4th-quarter drawings.
THE COST- Adult admission is $8.00; kids aged 0-14 GET IN FREE. There is abundant parking available on the Stratford High School premises, also FREE OF CHARGE.